'Hokuto Sakura Festival' Poster is now publicized!
This year's 'Hokuto Sakura Festival' publicity poster was completed!
It expresses cherry blossoms that lead to the historical site "Matsumae-han Hekirichi-jinya" ruins. Please kindly enjoy the contrast of pale pink color and spring sunshine.
We're looking forward to your coming!!
*'Sakura' means 'Cherry blossoms' in Japan.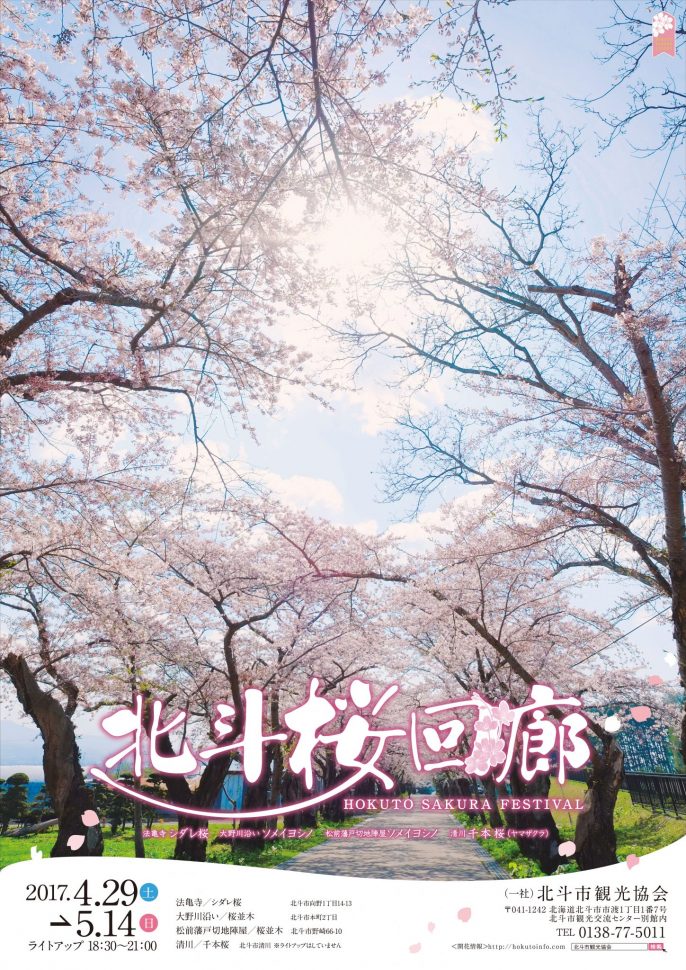 ---
Updated on April 12, 2017